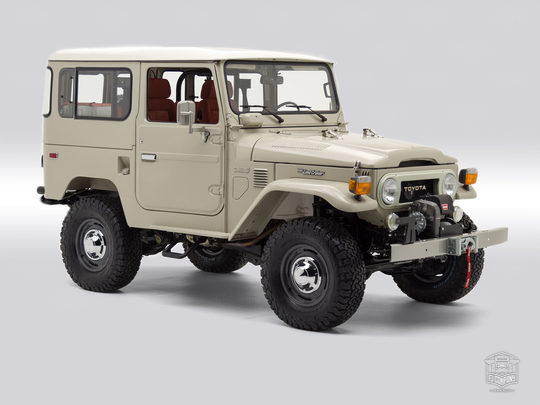 AUTHENTIC CLASSIC LAND CRUISERS,
CUSTOM-BUILT FOR TODAY'S DRIVER
Rough and tough, yet classic and cool, the Toyota FJ40 Land Cruiser holds a very special place in the heart of auto enthusiasts across the world. Here at The FJ Company, we share that enthusiasm and love of these iconic vehicles. We are deeply focused on delivering authentic, high-end custom Land Cruisers – creating modern versions of this classic ride for today's driver.
Select from one of our 40 series models below, or work with us to build your own custom 60 or 70 series rig.